The common names given for Santa's reindeer in modern culture are Dasher, Dancer, Prancer, Vixen, Comet, Cupid, Donner/Donder, Blitzen, and Rudolph. Eight of these names are taken more or less directly from Clement C. Moore's "A Visit From St. Nicholas," and the ninth from the song "Rudolph the Red Nosed Reindeer" and the TV special based upon it.
Santa Claus has many elves. They speak all different languages just like Santa Claus. If there is an average of one present per child, there needs to be a lot of elves to make all of those toys. Most children even get two to three presents from Santa Claus. Name a name, and at least one elf probably has that name.
Jingle and Jangle are the names of the two elves who help Mrs. Claus in the movie, "The Year Without A Santa Claus". Elisa, Aaron, Roger, Miley, and Taylor are a few one of the known names of elves. You can find more by searching the internet.
Mrs. Claus is the wife of Santa Claus. Unlike Santa Claus, however, she does not have a counterpart in folklore or mythology, but was the creation of American authors. She was popularized by poet Katharine Lee Bates in Bates' poem, "Goody Santa Claus on a Sleigh Ride" (1889). The character has since appeared in story, film, television and other media. Since 1889, Mrs. Claus has been generally depicted in media as a fairly heavy-set, kindly, white-haired elderly female baking cookies somewhere in the background of the Santa Claus mythos. She sometimes assists in toy production, and oversees Santa's elves. She is sometimes called Mother Christmas, and Mary Christmas has been suggested as her maiden name.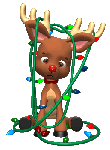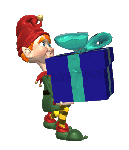 From Wikipedia